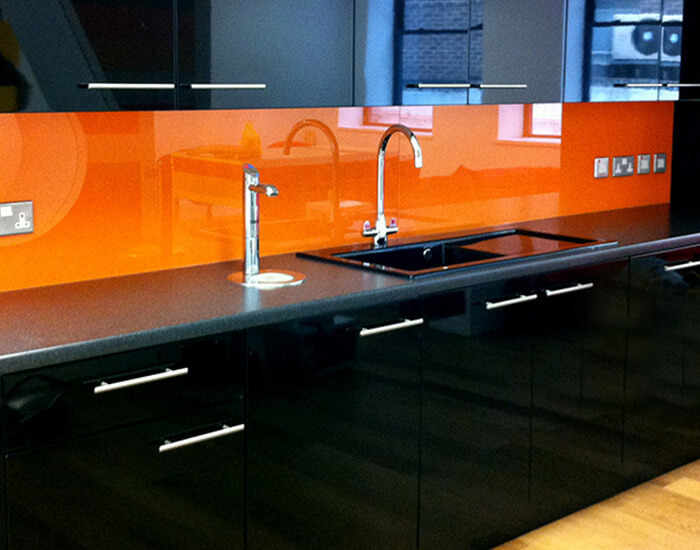 GLASS SPLASHBACKS
Our beautiful painted coloured glass splashbacks bring light and elegance to any kitchen, available in a wide range of colours and finishes, our splashbacks will transform any space. Glass splashbacks are stunning, stylish and super hygienic as they will not stain, absorb or harbour germs.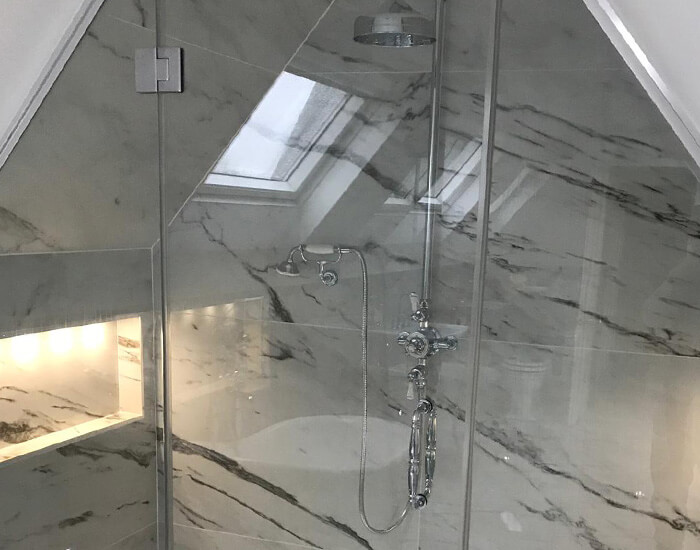 GLASS SHOWER AND BATHROOM SCREENS
If your looking to transform or simply to add a splash of colours our glass screen solutions are perfect for all your needs. 100% versatile and available in almost any colour, we can craft our screens to fit any shape or size.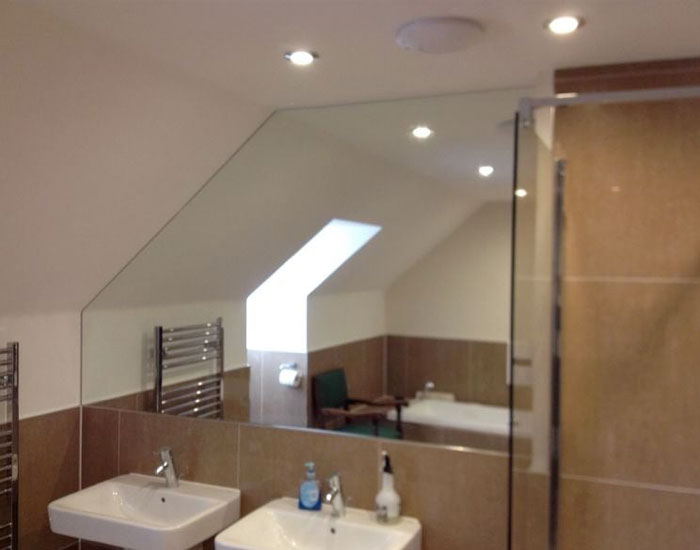 MIRRORS
Mirrored surfaces are perfect for a wide range of domestic installations and uses; reflected light and images add depth and beauty to any room setting. We shape bespoke mirrored surfaces to any size and pattern.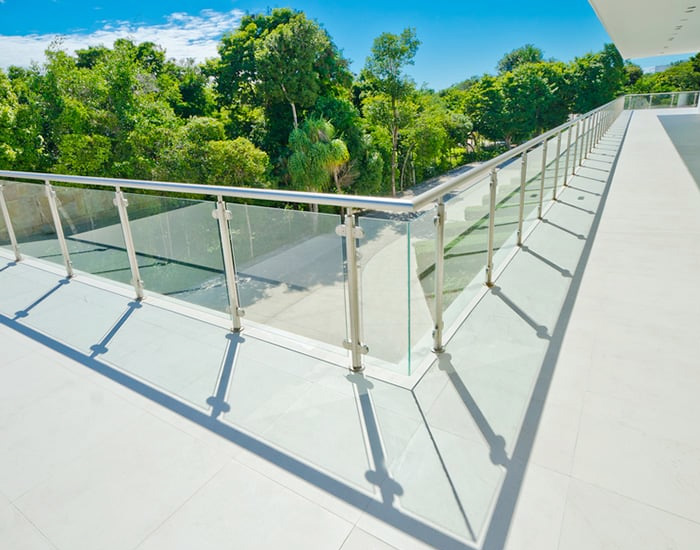 GLASS BALUSTRADES
Perfect for use in a wide range of internal and external uses such as mezzanine balconies, verandas, barbecue features, windbreaks, gazebos and for internal partitions. Please ask us for advice on fixings and posts for installation; our teams are experts!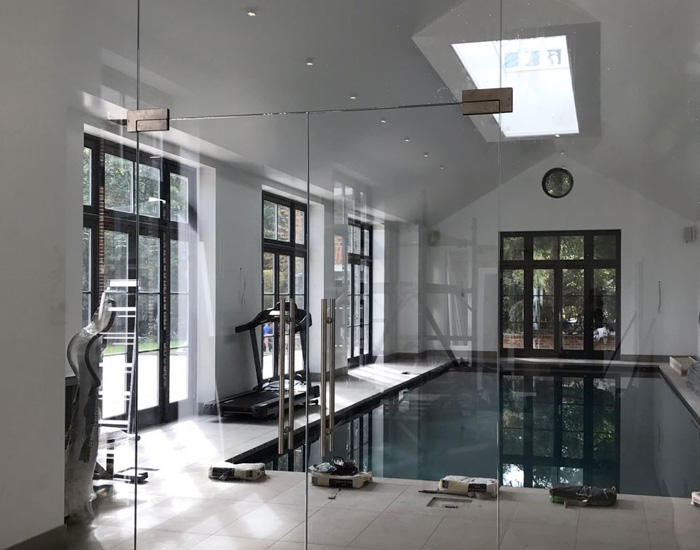 GLASS WALL FINISHES
We can help you bring light and colour to your home or office by crafting striking and vibrant coloured glass wall finishes. We match to your choice of colour, tone or shade and add cutouts, edging treatments and fixing options. Our clean, smooth glass wall treatments are easy to maintain and professionally installed by our expert team. Mirrored and metallic wall finishes are also available, made to your exact requirements.